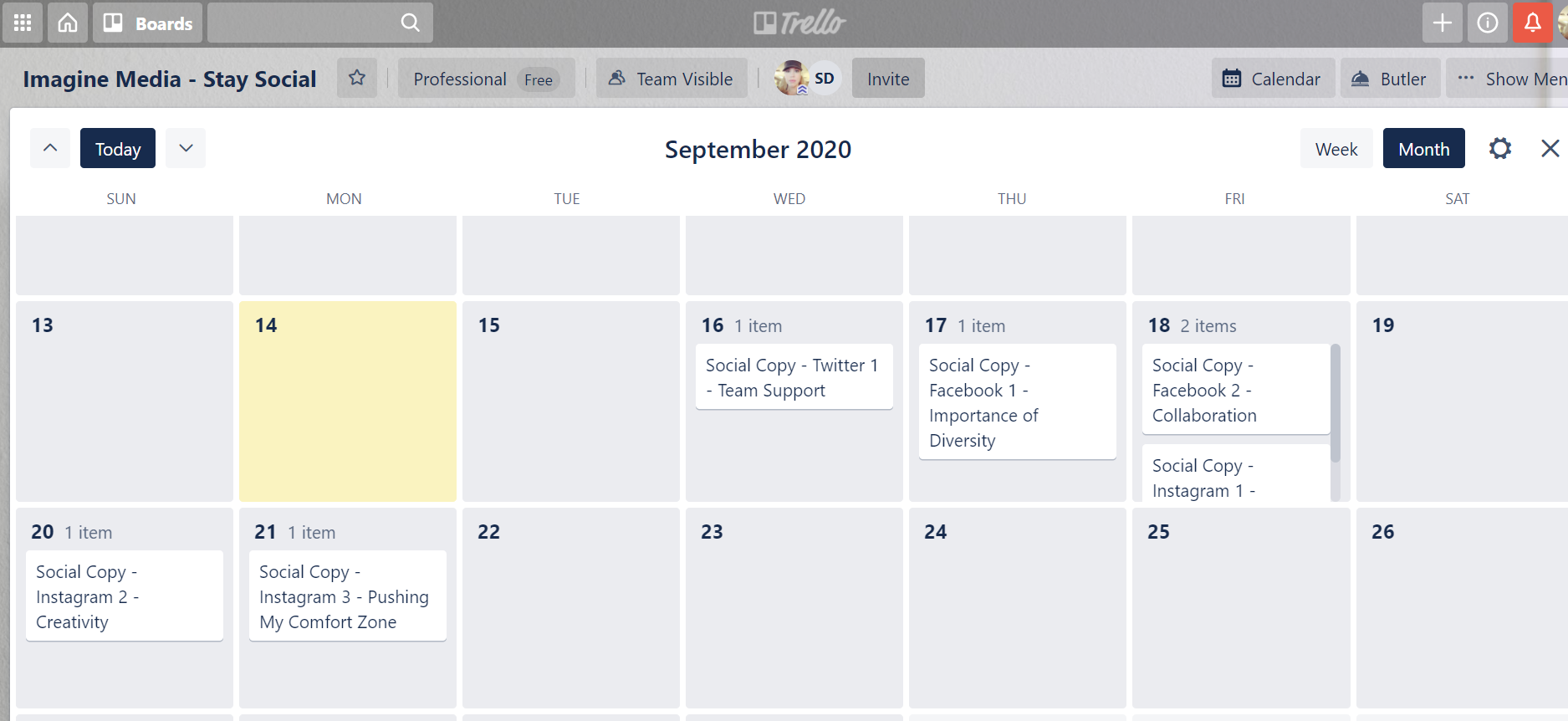 Created a content calendar using Trello, including final drafts of 1 Twitter post, 2 Facebook posts, and 3 Instagram posts. I scheduled them to go live at times I thought would be most appropriate for the theme of each post.

Screenshots of each draft: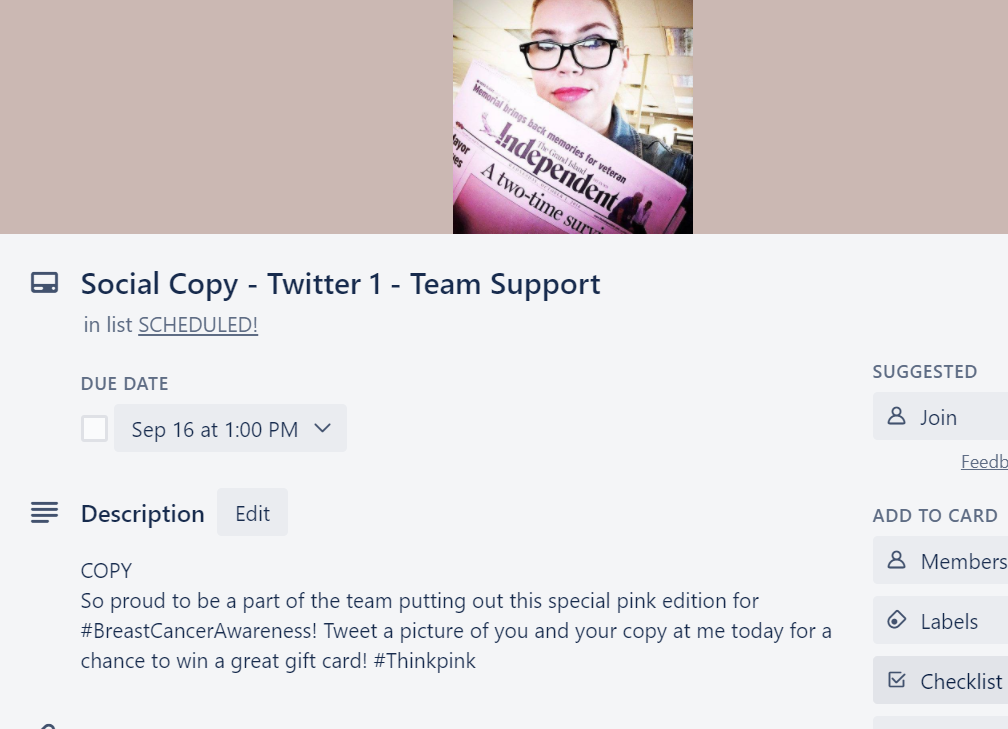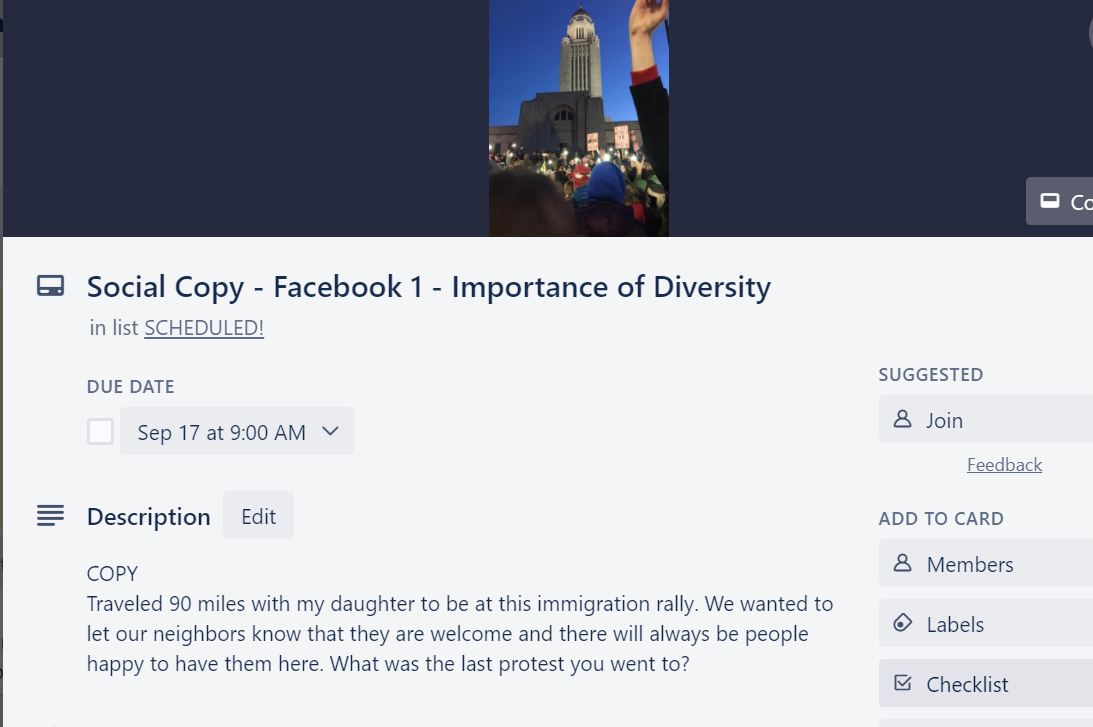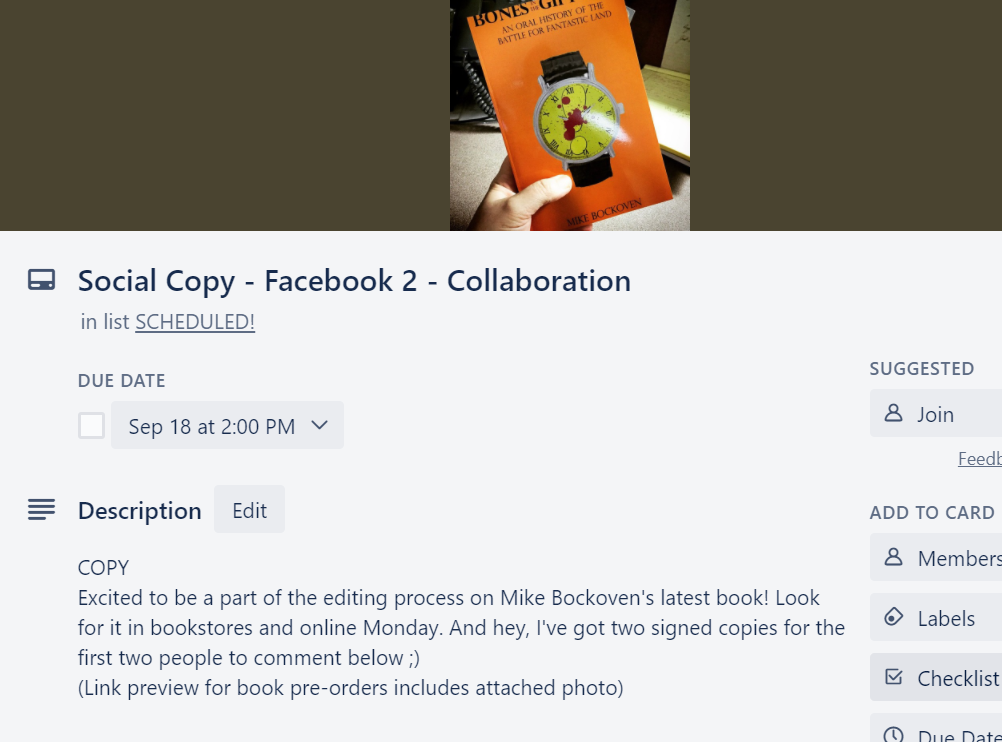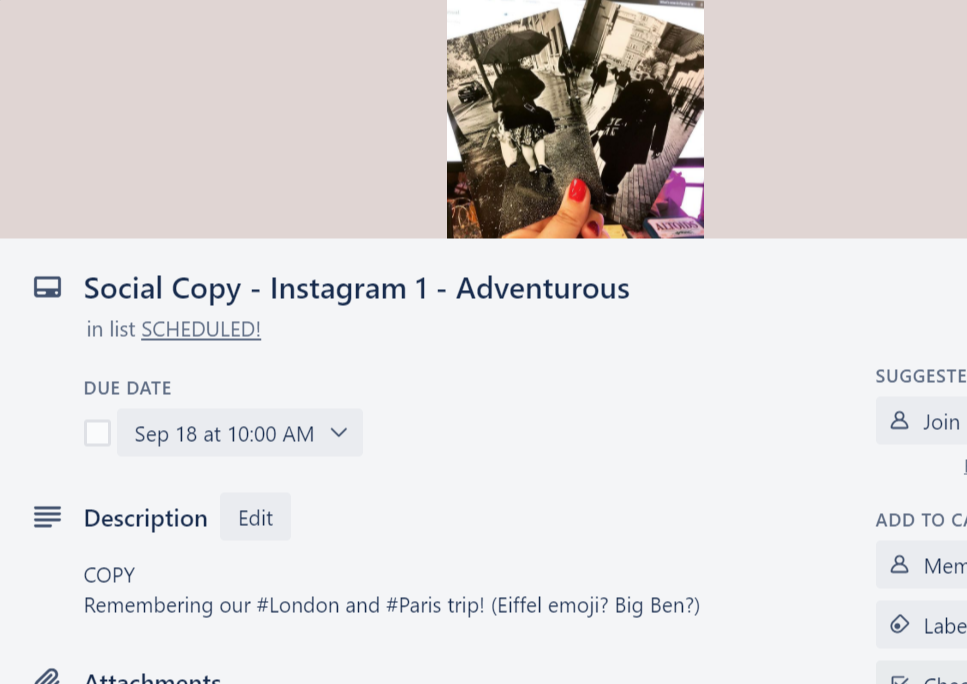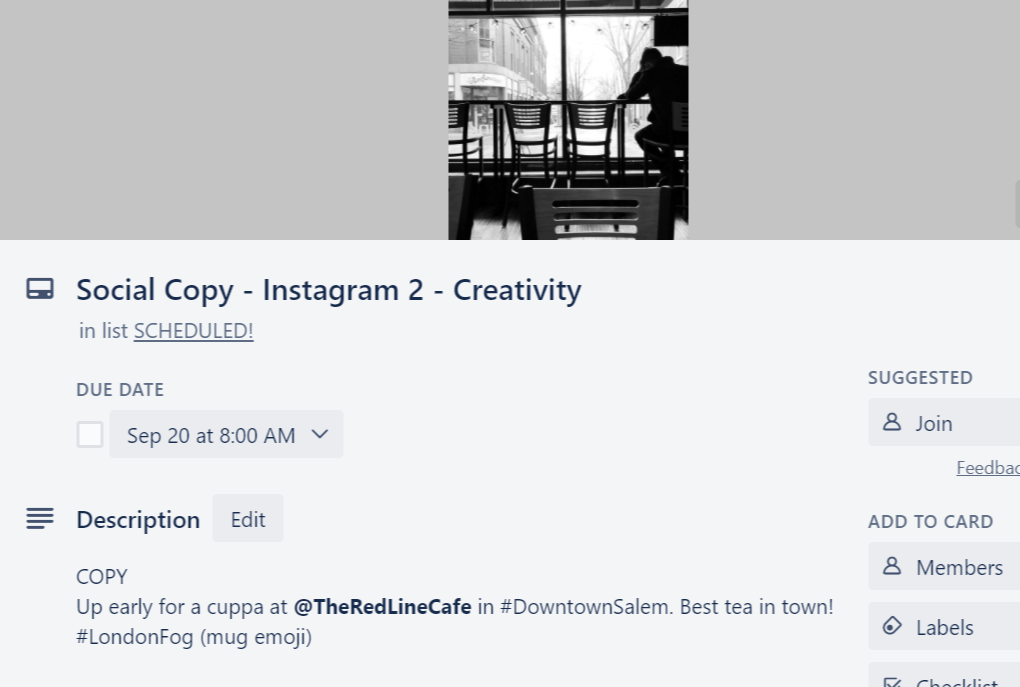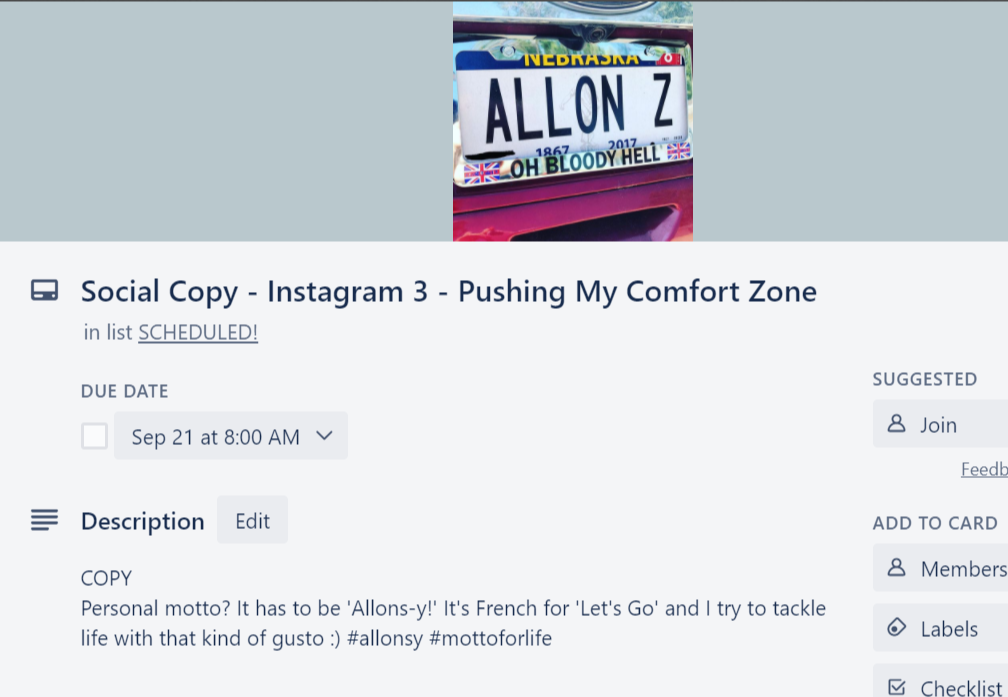 Ephemeral Content: Is it here to stay?
One of the most confusing aspects of social media, from a brand perspective, was the advent of ephemeral content. What's the point of content that disappears? How on earth can that help a brand stay top of mind? Platforms like Snapchat, or Stories on Facebook and Instagram can be driving forces in helping to humanize a brand by encouraging their community to identify with and relate to it.

Think about Powell's Books, a Portland, Oregon institution. They use Instagram stories to impart more information about an event than one can fit into a single photo or post. They can use it to invite their customers behind the scenes of that event or share live moments for people unable to attend. Bath and cosmetics icon, LUSH hypes new product lines and sales events in their stories for weeks before they are even released. This excites customers and creates a sense of exclusivity as if customers have inside knowledge.

The benefits are many but there are some caveats - you must be consistent with your message and you cannot "set it and forget it" when it comes to ephemeral posts. It's not enough to have content appear once a week only to be quickly forgotten. In order to stay top of mind, it's necessary to post frequently. Depending on what you are promoting, you could be sharing content multiple times a day. 
That's where we come in.